The thing about angels is, they're no angels.
Sure, some of them probably float around the place doing God's work and assisting the meek. But the main thing that angels do is kick ass.
That's the idea behind the popular League of Angels series, the latest instalment of which is open for pre-registrations right now.
League of Angels: Pact is an idle MMORPG that sees you summoning powerful angels, powering them up, and hurling them into PvP and PvE battles.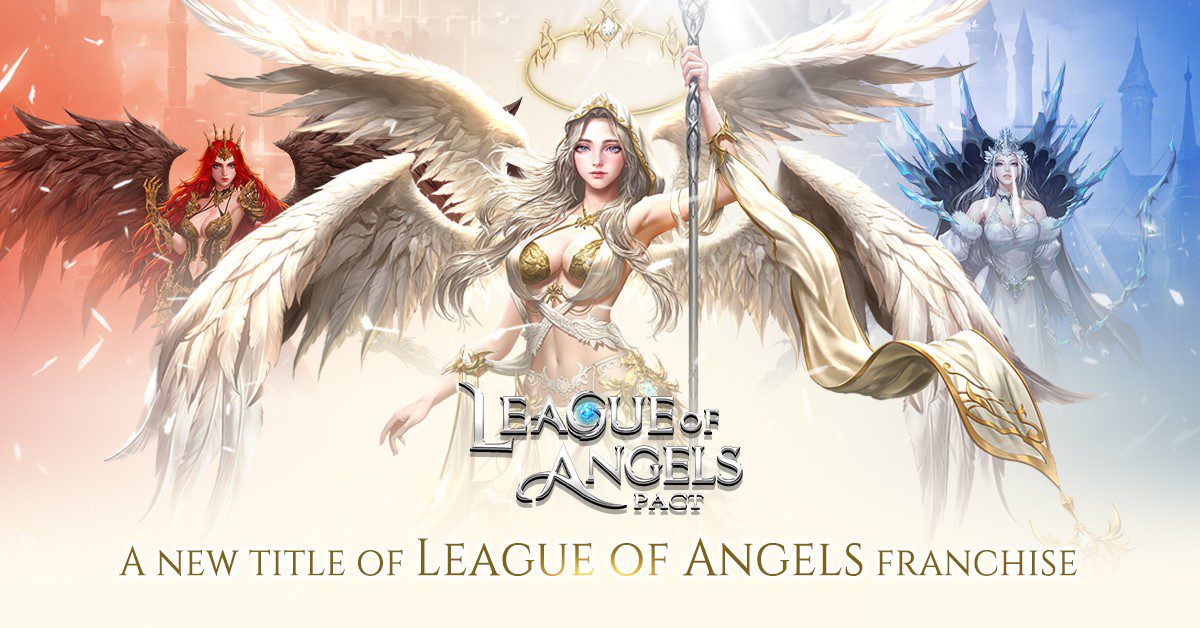 These angels are visually spectacular, thanks to the game's exquisite character art and technical brilliance.
The cast includes Apocalypse, a ruthless autocrat with a naked lust for power. Then there's Fortuna, who can see the future and has dedicated her life to averting the chaos that she knows is coming. And Kali, the only angel who can claim to be the offspring of an angel and a dragon.
You can customize your angel warriors with various outfits and wings. Each one comes with their own unique strengths and abilities, too.
Fallen Empire
League of Angels: Pact is set after the fall of the elven New World Project. Mermaids, orcs, elves, and the Snow Queen's subjects have retreated to a range of gorgeously rendered habitats.
While League of Angels: Pact is part of a series, you don't need to have played the previous games to know what you're doing. You don't even need to be that experienced with MMORPGs.
Anyone can play, and anyone can make serious progress thanks to the game's AFK features.
You can pre-register for League of Angels: Pact right now on Game Hollywood Games and R2 Games. And while you're waiting for the game to drop, you can follow its progress on the official League of Angels: Pact Facebook page and Discord.