Even though the summer sun is still beating down, it's never too soon to start collecting some holiday Pokémon gear. This year, The Pokémon Company is getting the holiday season started a little bit earlier than usual by releasing the Holiday Calendar 2022 card game. This game is packed with unique presents and accessories for trainers of all different levels of expertise.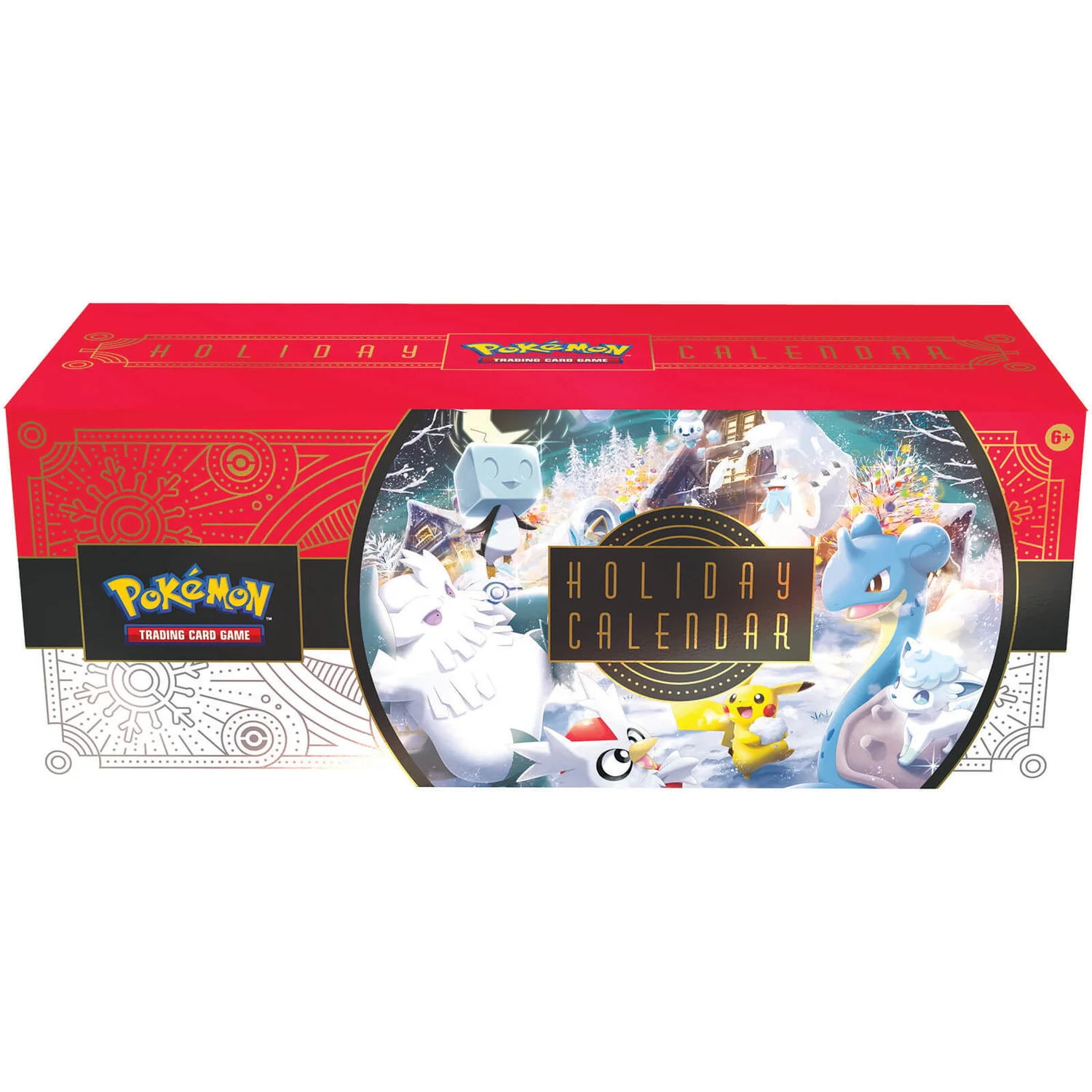 Pokemon Holiday Calendar 2022 includes:
2x Sticker Sheets

2x Pokemon Flip Coins

8x foil promo cards with a festive stamp, including 2 Pokémon V and 1 Pokémon VMAX

1 Sidekick Dangler

6x Pokemon TCG Booster Packs

6x Pokemon TCG 3 Card Fun Packs

Code card for the TCG online
In all, you will receive a pair of sticker sheets featuring different Pokémon, a pair of flip coins, eight foil promo cards each with their own holiday stamps, three Pokémon Vs, and a Pokémon VMAX. Additionally, you will receive a pair of sticker sheets featuring Pokémon Vs.
You'll also receive Pokémon Trading Card Game booster packs, three-card Fun Packs, a sidekick dangler, and a code card that grants you access to the online hub for the card game. All of these items will help you build up your collection of Pokémon. You will, of course, also enjoy the fun of counting down to the next year with all of your Pokémon, contained within a festive case that is designed to look like a candle box used during the holiday season.
Some of the most well-known Pokémon, such as Pikachu and Delibird, are seen engaging in a snowball fight on the cover of the calendar box, which adds a charming touch to the presentation. It is possible to place a pre-order for the Pokémon Trading Card Game: Holiday Calendar for 2022 for the price of £44.99. The product is expected to be shipped out on September 2, 2022.