Fortnite enthusiasts are most anticipating the release of a brand new map in the near future. This may involve completely new settings, as with Epic Games' introduction of The Joneses, or it may involve returning to existing settings in a novel fashion. A lot of familiar places, like Shifty Shafts and the racetrack, have made a comeback in recent years.
The third chapter of Season 4 is almost done, and players are already thinking about what the next map will be like. As of December 2, the current season is expected to conclude, leaving a long break before the start of the following one. It's indicative of impending significant map changes, much like the lull between Chapter 2 Season 8 and Chapter 3 Season 1. Will that be the case now?
Fortnite: Season 5, Chapter 3, New Map? Here is what the rumors point to
According to the rumors, significant alterations to the current maps are on the horizon. BetterFNnews, an active Twitter user, has gathered data that implies the new map may be a mashup of already existing sites. Almost every season brings noticeable new changes to the island. Every aspect of the game, from its inception to the current season and even during the season, is subject to change. As a result of these factors, various interpretations of the island exist. The geography in Chapter 3, the plan in Chapter 2, and the structure in Chapter 1 are all different.
Nonetheless, other maps exist inside of that larger one. The look of Season 2 of Chapter 2 was drastically different from that of Season 7. The map in Chapter 1 Season 3 is completely different than the one in Chapter 1 Season X. Much time has passed since the start of Chapter 3, and a lot has changed. BetterFNnews proposes an idea that for Fortnite Season 5, Chapter 3, all the individual maps will be merged into one massive map. Next season, players may find themselves teleporting to a more compact version of the Chapter 2 Season 6 terrain as a POI, rather than Shifty Shafts.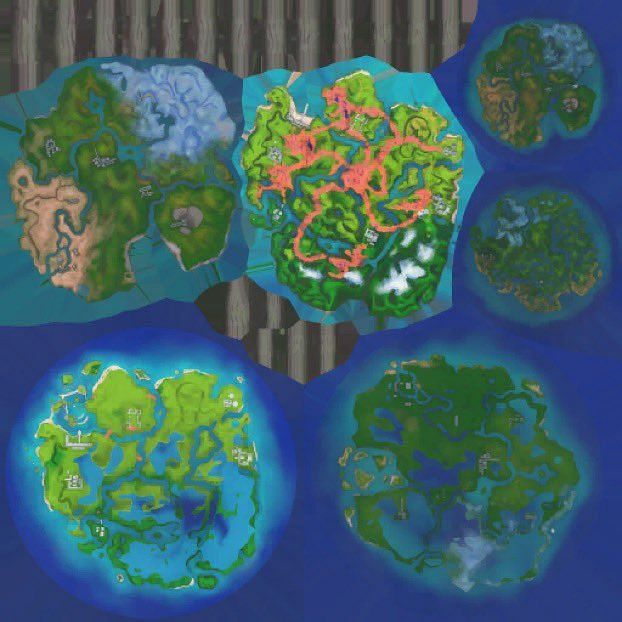 Theory:
The heralds Emote shows the Chapter 2 season 8 map and other maps.
So what if this maps are locations that we already went to in the #fortnite lore but don't remember.
Leaks have also virtually confirmed that a live event will serve as the season finale. Defeating the Herald and the rest of the Chrome that have been wrecking havoc on the island will result in some rather significant changes to the terrain. In any case, the island will have a completely different appearance without Chrome. The goo may have damaged some floating landmarks and displaced others. It is assumed that significant shifts will occur even if the notion of the numerous historical maps is false. Even if the Fortnite map for the upcoming season isn't technically completely new, it would be nice to see something different.