The tech world we all live in seems to be more and more dominated by smartphones. Computers and laptops had been left aside, but what about tablets? Since people tend to neglect tablets, Samsung seems to be adding them extra importance now.
According to AndroidCentral.com, the tech giant from South Korea accidentally leaked its upcoming Galaxy Tab S8 Ultra tablet.
The notch is still there
Samsung's upcoming tablet will be a pretty powerful gadget, but the annoying notch is still there. Otherwise, Galaxy Tab S8 Ultra will be packing a 14.6-inch AMOLED display, just to say the highlight.
Behold the image in question: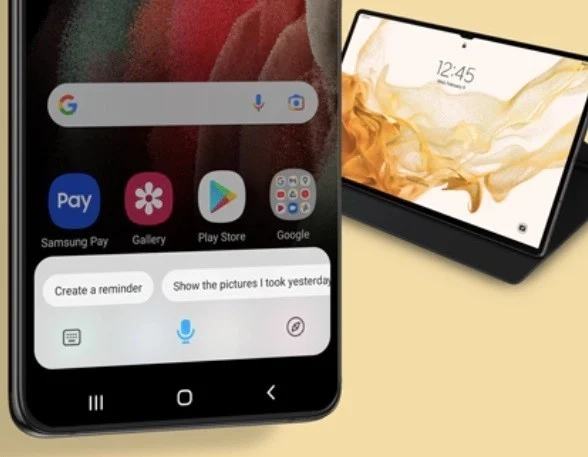 Hopefully, notches will someday disappear from tablets and smartphones, but it won't be the case now.
Meanwhile, the image has been taken down. Except for the powerful display, we can also expect, judging by the rumors, that the upcoming tablet will be featuring two 12MP cameras.
But there's also the report that WinFuture published, and it reveals what else we can expect from Samsung's tablet. If you're interested in speed and some neat performance, Samsung's Galaxy Tab S8 Ultra might be the answer to your demands. According to the publication, the device will be featuring a Snapdragon 8 Gen 1 chipset. That should make a great team with the 16GB of LPDDR5 RAM and 512GB of storage. Since the refresh rate cannot possibly be neglected these days, Samsung has been involved in that area pretty much as well. WinFuture says that the South Korean giant will add a refresh rate of 120Hz.
Having some powerful battery on a portable device is also a 'must' these days. Nobody likes carrying a charger around each time they leave the house. According to the same publication mentioned earlier, Samsung's tablet should feature an 11,200mAh battery with 45W fast charging.